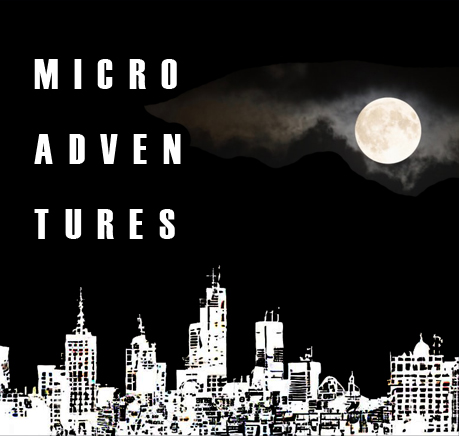 Be a part of Micro Adventures in Melbourne: a two months of night-time urban adventures to delight and surprise visitors with experiences 'Only in the City'!
How to get involved:
1. Become a City precinct member:
To be involved in the Melbourne Micro Adventures Program you must join City Precinct and pay an annual membership fee of $50. As a welcome gift we will give you a $100 voucher to enjoy at any member business.
City Precinct is the traders association supporting a community of small businesses across postcode 3000.
Details of how to become a member here.
2. Email us an activation/event concept:
This program is funded by the City of Melbourne in conjunction with the Victorian Government in order to activate the city in the evenings throughout the winter months.
We are not asking you to do something that is too intense or time-consuming; however it does have to be 'special' as we cannot fund 'business as usual'. We believe this will drive additional foot traffic to your business and expose a different demographic to your product/services.
Examples:
Meet the maker
Signed copies of books, prints, items by artists
Talks and workshops
Projections at your venue
After hours private tours 'open house' of venues
Night time openings of venues normally closed 
Discounts or offers only after 6pm
Special drinks, menu items unlocked through the website or by quoting D2D
Night photography; long exposures or hidden Melbourne
Star gazing with telescopes
Night urban sketching
Melbourne night discovery tours
Night time bouldering 
Other wacky ideas; especially those in the witching hours and early morning (Midnight to 6am!)
Expressions of Interest close 5th of May.
Email dan@cityprecinct.com.au  with your idea and answer the following questions: 
Where/What/When?
Estimated attendance for your event/s? 
Do you require funds from the City Precinct for the activation?