Did you know that 75% of our emotions are based on what we smell, yet 83% of brand comms are visual stimuli?
Does your business pay attention to scent? If not, this social event will get you started!
We'll be joined by Samantha Taylor from The Powder Room. Samantha has spent the past 15 years working with designer brands to help harness the power of scent.
These brands include Bombay Sapphire, Mecca Cosmetica, Proctor and Gamble, Westfield Shopping Centres, Target, EB Games, Steven Khalil and Network Ten's The Bachelor.
Having trained in both London and Paris, Samantha will be giving you an in-depth class on how to improve your business environment. Including:
How to use scent in your store to enhance the customer experience
How to use scent to subtly influence behaviours. Scented spaces encourage customers to linger longer, they buy more items and the perceived value of those items is 15% higher.
How to select a fragrance to suit the environs of your store.
How best to diffuse the scent into the store.
The event will be catered for. Spaces are limited to 15 – we'll be keeping this one small and intimate.
RSVP by Friday 14th January.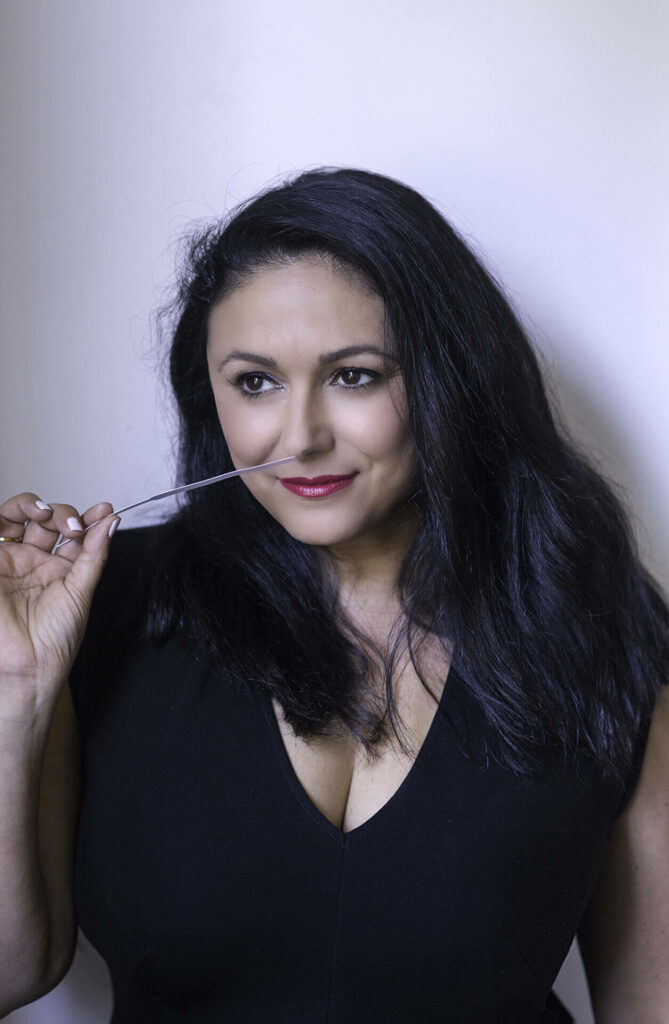 Presenter: Samantha Taylor
Australian-born Samantha Taylor's passion for fragrance knows no bounds – she is, proudly, perfume obsessed. It's a good thing, then, that her professional life is dedicated to all things perfume, beauty and sensory-related. So much so, she is now considered one of Australia's most knowledgeable fragrance experts.
Samantha has more than twenty five years' experience in the beauty industry working with prestige brands, and, for the past 15 years, she has specialised in artisan perfume, undertaking specialist training in both London and Paris.
In London, Samantha spent five years honing her craft, working with globally renowned luxury houses Miller Harris, Penhaligon's and Floris, dealing with high-end department stores such as Harrods, Selfridges, Liberty, Harvey Nichols, Le Bon Marche, Collette and Bergdorf Goodman.
Samantha returned home to Australia in 2008 and with her favourite international beauty brands still top of mind, she established The Powder Room.
Today, The Powder Room is a thriving boutique consultancy and Samantha spends her time consulting on all things beauty and fragrance, conducting Perfume Masterclasses, creating fragrance and beauty products and dreaming up unique perfume events.
Samantha is particularly interested in working with businesses to use fragrance to enhance the customer experience. Clients include Bombay Sapphire, Cathay Pacific, bellabox, BPM, Mecca Cosmetica, Toni Maticevski, Proctor and Gamble, Westfield Shopping Centres, Target, Fragonard, Sand and Sky, Coco and Eve, Red Beauty, 3 Deep, Accor, GoDaddy, EB Games, Steven Khalil and Network Ten's The Bachelor Australia.
In May 2014, The Powder Room was appointed as the Australian and New Zealand licensee for Cinquieme Sens, the global leader in perfumery training. Based in Paris, Cinquieme Sens has worked with leading perfume houses such as Chanel, Parfums Dior, Guerlain and Hermés for over 40 years.
Working with Cinquieme Sens gives Samantha access to a global network of perfume professionals and materials direct from the home of perfumery, France.
Samantha has written perfume articles for D'Marge, The Age and Fernwood Magazine and has been featured in publications such as Virgin Voyeur, CEO Magazine, Body and Soul, The Advertiser, and The Daily Telegraph.